With the financial support of: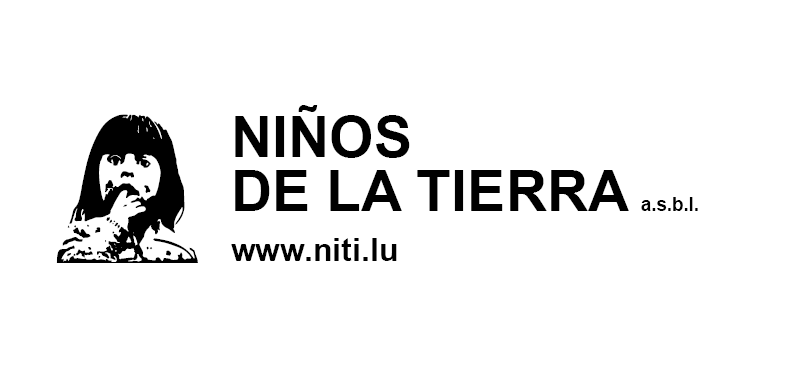 Con el apoyo de la Dirección de Cooperación para el Desarrollo y la Acción Humanitaria del Ministerio de Asuntos Exteriores y Europeos de Luxemburgo. Las opiniones expresadas en esta publicación son exclusivamente las de los autores.
Esta actividad ha sido realizada con el apoyo financiero de la Unión Europea como parte del acuerdo específico Nº CSO-LA/2018/402-422. Los contenidos de esta actividad son únicamente responsabilidad de Fundación Kallpa y bajo ningún concepto puede considerarse que refleja la posición de la Unión Europea.
Objective: The population of Cochabamba and more precisely the socially disadvantaged part of the population has access to decent work and social security.
Together with the Ministry of Labour of Cochabamba, we drafted a "Law against labor harassment". Moreover, we organized a virtual and face-to-face discussion with the national Ministry of Labor, public institutions, NGOs1 and organizations of NNAT2s, in order to gather information from the participants to influence national public policies on child and youth labor.
We signed two agreements with the Autonomous Departmental Government of Cochabamba: the first agreement was prepared with SEDES3, with whom we organized the socialization and analysis of the application of "Law 1152 - Towards the Single Health System". The aim of this event was to detect failures and improve the treatment of beneficiaries. We also participated in the elaboration of a new "Law for the Health Area", modifying the current Health Code.
The other agreement was signed with SEDEGES4, in order to train its technical staff and the staff of the dependent centers in employability, entrepreneurship, social security and personal development (planned for 2021).
With funding from the Solidar Network, we trained the women of the 'Female Informal Workers 25 de Mayo' Association in leadership and labor union. Moreover, we achieved the affiliation of the before-mentioned association to COD5. In addition, we not only shed a light on informal work by presenting a statement and an animated video, but also made our concerns heard through an open event with the presence of representatives of public institutions.
We assumed being the focal point of Solidar Network in Bolivia, representing its members in front of national and international institutions. In December, we participated in the European Union's consultation with civil society organizations.
After the closure of the foundation Tía, we carried out some of its projects related to the successful transition to independent living for young care leavers. We started supporting the Youth Network "Dejando Huellas". We adhered to the LATAM6 Network. We contributed[1] and promoted the research "Processes of Transition to Autonomous Life of Young Care Leavers", previously elaborated together with the Ribajeep Network7 and the IICC8 of La Paz.
Together with Tía and Ofprobol10, we developed and published the PISA9 guide, which offers training in socio-labor insertion for multipliers and young people from care homes. Additionally, we contributed to the preparation of the "Methodological manual for social and labor intermediation", published by Ofprobol, and we trained teachers from technological institutes nationwide on labor, entrepreneurship and social security issues. We also signed an agreement with the Penitentiary Regime of the Department of Cochabamba (7 centers) to train their staff as instructors in the same areas.
We produced and presented the weekly radio program "Contacto Laboral" on radio Cepra Satelital. In addition, we produced and broadcasted 5 informative radio clips on labor, entrepreneurship and social security issues, together with Cepra radio. We prepared and disseminated 40 informative video clips on social networks, reaching 367,572 reactions and 1,677,800 impressions.
Furthermore, we provided 49 trainings on labor law, job search, labor welfare, entrepreneurship and social security to 978 people, including staff of SEDES, the Penitentiary Regime, the Cochabamba Ombudsman's Office, Ofprobol, different technological institutes and care homes nationwide, the Chamber of Commerce and different companies in Cochabamba. We also trained members of COD5, different OTB11s and the association of female informal workers 25 de Mayo. Through these newly trained instructors, 18,296 beneficiaries are reached per year.
Based on the agreement signed with the Autonomous Municipal Government of Tiquipaya, we hired a person to train and provide personalized support in labor, entrepreneurship and social security issues to the inhabitants of the municipality.
Moreover, we prepared and organized 160 workshops on labor, entrepreneurship and health issues for socially disadvantaged people, with a total of 4,821 participants. We provided personalized assistance to 1,530 people in their search for a decent job, in the creation of a successful business, in labor legal matters, in access to social security, and in the search for labor welfare. We provided seed capital, after a successful elaboration of a business plan, to 68 entrepreneurs affected by the impact of the measures taken as a result of Covid-19.
Due to the Coronavirus pandemic and 9 months of remote working, most of the workshops took place virtually. The personalized accompaniment of people was done by digital means and telephone. We took advantage of the opportunity to accompany people nationwide.

---

1 Non-governmental organisations
2 Children and adolescent workers
3 Departamental health service
4 Departmental Service of Social Management of the Autonomous Departmental Government of Cochabamba
5 Departmental trade union confederation
6 Latin American Network of Young Care Leavers
7 Bolivian Inter-Institutional Network for the Support of Young Care Leavers
8 Behavioral Sciences Research Institute
9 Preparation for the Social and Labor Insertion of Adolescents and Youth in Bolivia
10 Bolivian Project Office of Salesianos
11 Territorial Grassroots Organizations